Wyndham expands portfolio of all-inclusive resorts with Palladium partnership: Travel Weekly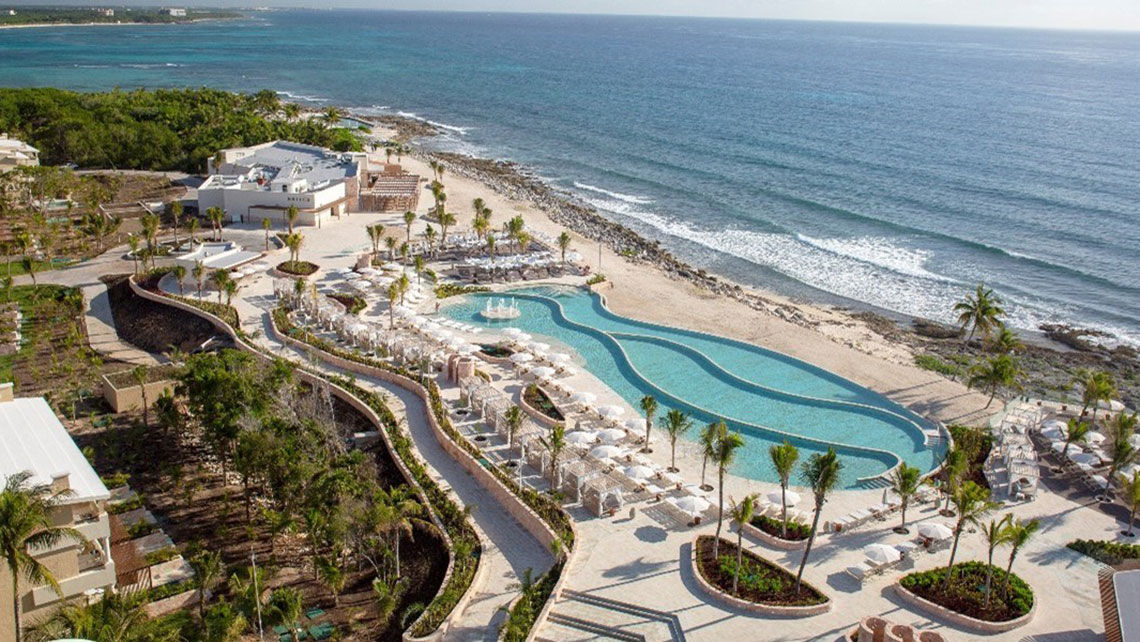 Wyndham Hotels & Resorts plans to more than double its all-inclusive footprint through a new partnership with Spanish hotel group Palladium.
The deal will add 15 Palladium-managed all-inclusive resorts to the Wyndham fold, including properties flagged under TRS Adults-Only Hotels and Grand Palladium Family-Friendly Hotels and Resorts. The Dominican Fiesta Hotel & Casino, in Santo Domingo, Dominican Republic, is also part of the alliance.
The new additions, which are located across Mexico, the Dominican Republic, Jamaica and Brazil, will bring Wyndham's all-inclusive portfolio to a total of 26 properties.
The vast majority of resorts will join Wyndham's upscale Registry Collection Hotels portfolio.
The first four all-inclusive hotels transitioning to the Registry Collection are Grand Palladium Colonial Resort & Spa, Grand Palladium Kantenah Resort & Spa, Grand Palladium White Sand Resort & Spa and TRS Yucatan Hotel. All are in Playa del Carmen, Mexico.
Other TRS and Grand Palladium complexes are scheduled to become Registry Collection properties in August and September.
These include the Grand Palladium Costa Mujeres Resort & Spa in Cancún; the Grand Palladium Vallarta Resort & Spa in Riviera Nayarit, Mexico; Grand Palladium Palace Resort Spa & Casino, Grand Palladium Punta Cana Resort & Spa, Grand Palladium Bavaro Suites Resort & Spa, TRS Turquesa Hotel and TRS Cap Cana Hotel in Punta Cana, Dominican Republic; Grand Palladium Jamaica Resort & Spa and Grand Palladium Lady Hamilton Resort & Spa in Montego Bay, Jamaica; and the Grand Palladium Imbassai Resort & Spa in Brazil.
The Dominican Fiesta Hotel & Casino in Santo Domingo will be the only property in the partnership to join Wyndham's Trademark Collection.
The 15 all-inclusives will join the Wyndham Rewards loyalty program.
Last year, Wyndham partnered with Playa Hotels & Resorts to create Alltra, an upscale all-inclusive resort brand.
Wyndham's push toward upscale all-inclusives comes as several other major hospitality players, including Marriott International, Hilton and Hyatt Hotels Corp., are ramping up their investments in the space.