Want to travel | Peripheral markets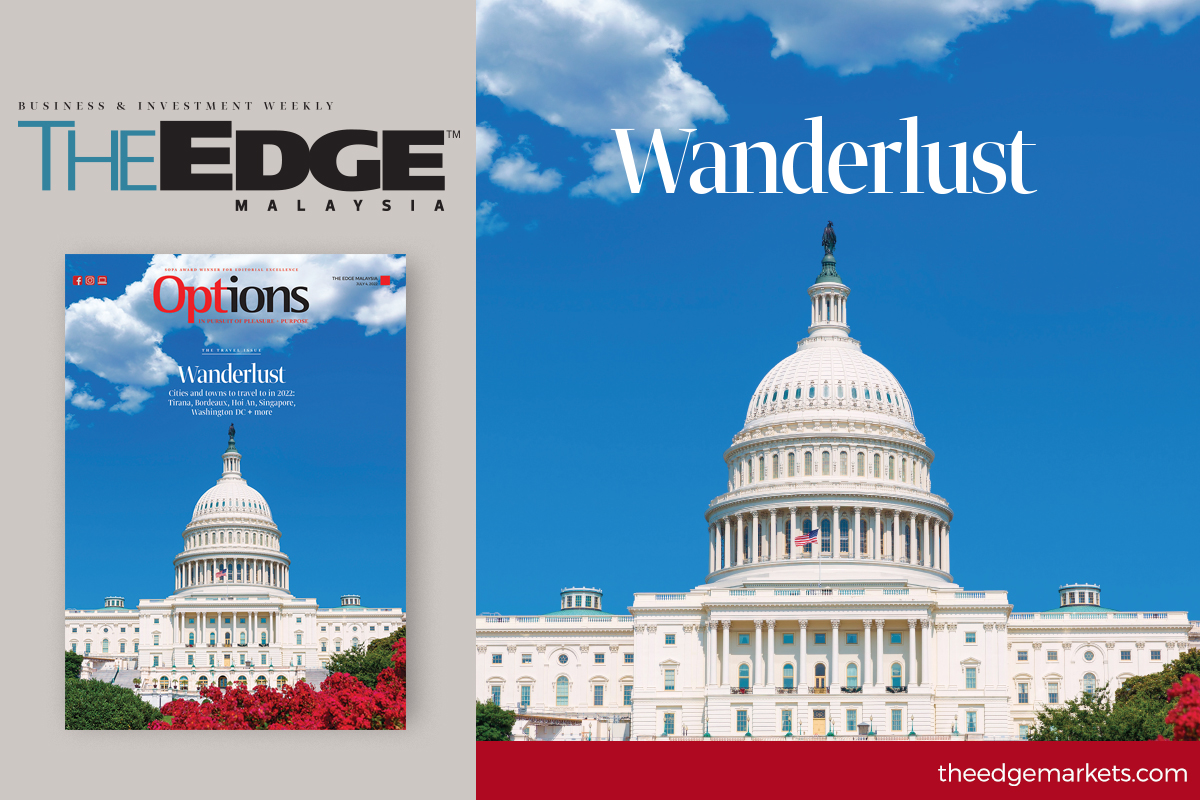 KUALA LUMPUR (July 3): This issue contains uplifting and experiential ideas on where to go and what you can do now that the journey is over. the things to do. Start with Andaz Bali's picnic afternoon tea, spread out on a lawn or at the beach and let the time flow between sips of Tanamera coffee or Brew Me tea, both from Indonesia . If you want to chew on something heavier, visit Denmark's new Refugee Museum in Oksbøl, Jutland, located on the site of its largest WWII refugee camp. The exhibits reveal the universal challenges, emotions, spirit and stories of displaced humans around the world.
Preparing for a trip can be exhausting, so let technology do the work, whether you're hunting for the best fares, navigating the labyrinthine streets of New York, or planning dinner at a halal restaurant in Albania, including Tirana International Airport. bears the name of Mother Teresa (Nënë Tereza), of Albanian origin.
If nouvelle cuisine is your thing, Bordeaux, France's wine capital, offers dining, shopping and entertainment, in addition to sightseeing in its historic heart. For simpler activities, follow the pilgrims' path in Camino, northwest Spain, and stroll through rural villages and old towns known for their thermal waters, stone walls, wooden buildings , their cathedrals, cottages and farmhouses, where the friendly owners eagerly prepare hearty meals for weary guests.
Washington, DC, the federal capital of the United States, is a top destination for different things: food (you might meet a celebrity or more at the Old Ebbitt Grill, DC's oldest bar and restaurant); performances (John F Kennedy Center for the Performing Arts); history and art (Lincoln Memorial and Hirshhorn Museum and Sculpture Garden); and the architecture (Union Station has vaulted interior spaces and a view of Capitol Hill).
Closer to home, Vietnam's Hoi An province offers river cruises, pottery and lantern-making sessions, new resorts, golf courses and a casino, fresh seafood and of course , steaming bowls of Pho.
Read about this and more in our latest issue of Choicewhich comes out with the July 4, 2022 edition of The Edge Malaysia weekly.
Save by subscribing to us for your print and/or digital copy.
P/S: The Edge is also available on Apple's AppStore and Android's Google Play.