Turtle leaves record clutch of eggs on Spanish Beach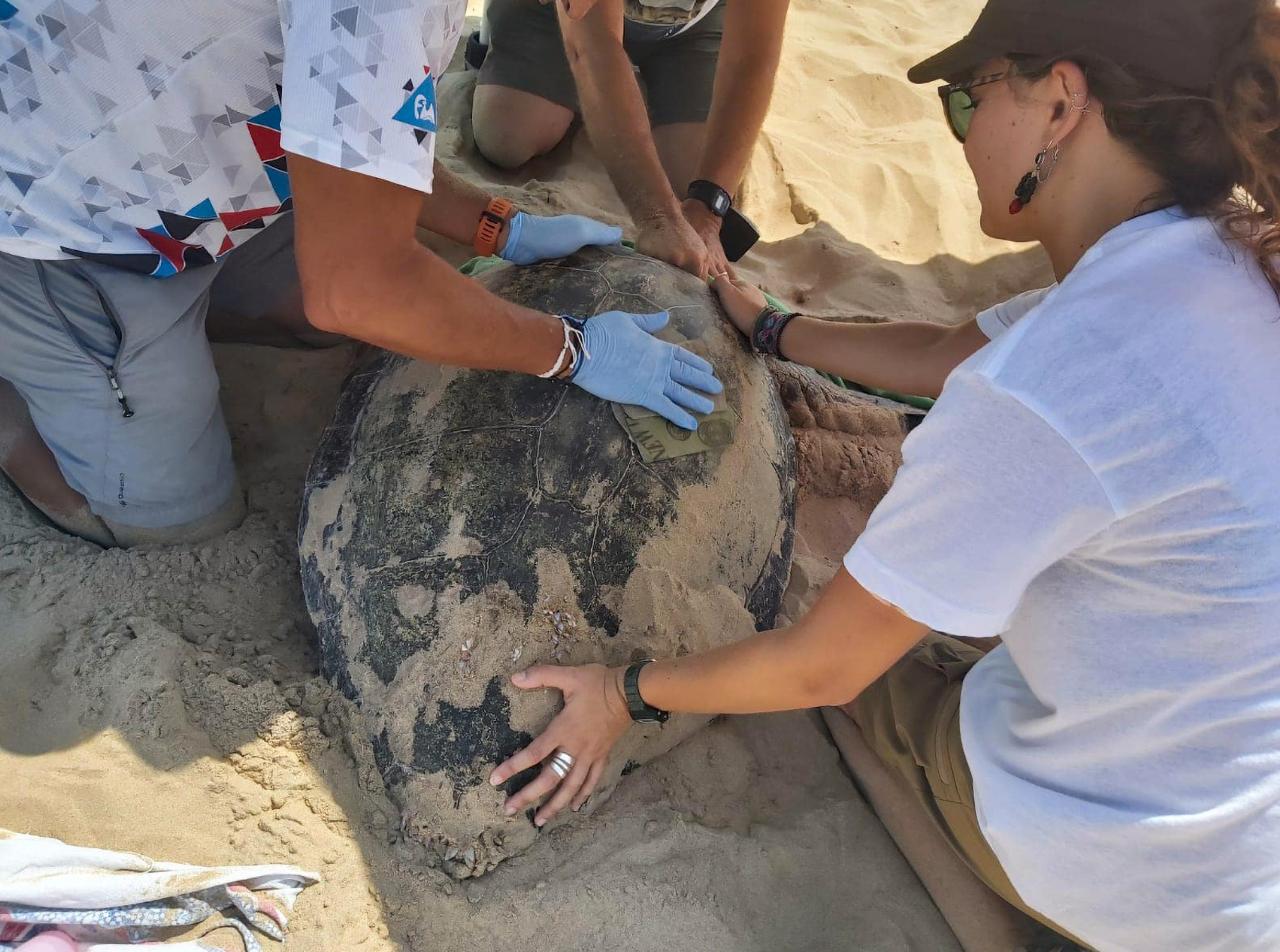 A turtle stunned wildlife experts when it laid 131 eggs in a single clutch on a Spanish beach.
Video footage of the record birth on Les Ortigues beach in the town of Guardamar del Segura, south of Valencia, shows turtle specialists and volunteers helping the turtle give birth in the shallow nest it had dug , after fitting the big animal with a GPS transmitter.
Then – naturally exhausted – the loggerhead turtle is taken back to the sea.
As she heads into the water, a cheering crowd cheers her on as she pushes herself through the waves.
The turtle, which was equipped with a GPS satellite transmitter so that it could be monitored by experts, according to local mayor Jose Luis Saez, would have dug a small nest, before laying 131 eggs, a record for Valencia.
Saez told Zenger News the footage was recorded by a local municipal employee and the turtle was deemed healthy after being checked by experts before being returned to the sea.
Saez said the event took place on Tuesday morning, adding: "A loggerhead sea turtle with a shell measuring 78 x 71 centimeters [30.7 inches by 27.9 inches]which laid 131 eggs, was found this morning on Les Ortigues beach in Guardamar.
"The specimen was half buried in the sand. A GPS locator was placed on it by technicians from L'Oceanografic and the University of Valencia. Likewise, an examination was carried out which determined that it was in good health.
"An ultrasound predicts that she will continue to lay eggs in about 15 days.
"This egg-laying event is the most important recorded in the Valencian Community.
"At 2:30 p.m., she was put back at sea and named Katherine, in memory of a young American marine biologist who recently died.
"The 131 eggs were taken to L'Oceanografic to incubate them and obtain as many hatchlings as possible."
The Oceanografic is an oceanarium in the city of Valencia. It is the self-proclaimed largest aquarium in Europe and can house 45,000 living creatures from 500 different species.
Loggerhead sea turtles (caretta caretta) are listed as vulnerable on the International Union for Conservation of Nature (IUCN) Red List of Threatened Species.
Major threats to their conservation include human fishing gear, plastic pollution, human destruction and encroachment on their habitat, and artificial lighting which discourages them from nesting and interferes with the ability of their offspring to navigate to the edge of the water.
This story was provided to Newsweek by Zenger News.