The Conrad Tulum Riviera Maya continues the commercial brand's foray into leisure – SURFACE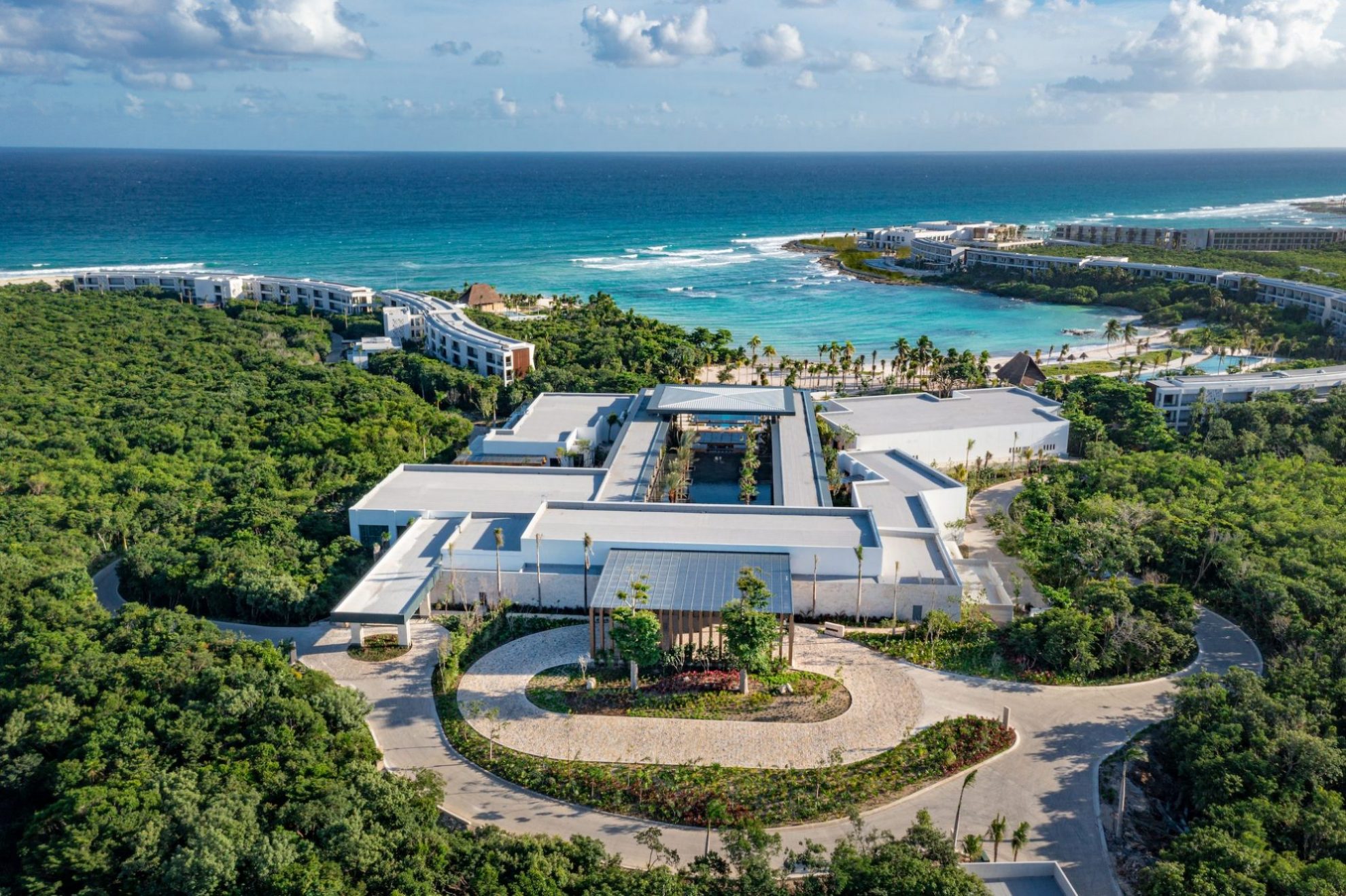 Opening Shot is a column that takes a look inside new hotels, restaurants, bars and boutiques with dreamy interiors.
CONRAD TULUM RIVIERA MAYA
Location: Tulum, Mexico
Designers: HBA, Ersawe, Paulina Moran, Ezequiel Farca
On offer: Long considered a premium brand for urban briefcase warriors, Conrad Hotels and Resorts has let loose in recent years, opening in destinations like Rangali Island in the Maldives where its two-person underwater suite floors has become the Instagram of the day. The 349-room Conrad Tulum Riviera Maya is the brand's latest foray into the leisure category. Surrounded by lush mangroves on a secluded bay in Quintana Roo, the prolific firm HBA was inspired by Mayan architecture when designing the property and commissioned a team of local artisans to bring this vision to life with materials. earthiness and standout features like the intricately carved lobby doors. and sculptural lighting installation.
Standout Features: The 11 restaurants and bars take a more eclectic approach. Mediterranean restaurant Maratea blends influences from southern Spain and Greece with Turkey and North Africa in a space brought to life by interior designer Paulina Moran lined with boldly patterned cerulean blue tiles. Mexico City-based studio Ersawe is behind Autor's moody palette, where chef Jersaí Miranda prepares locally tinged dishes like Yucatan suckling pig and black mole, plus a tasting menu of high execution. The izakayas of Japan animate the teppanyaki spot Kengai, designed by the studio Ezequiel Farca. If the culinary offer adopts a global vision, the spa program is based on regional traditions. Equipped with spa facilities and private casitas, the treatment to book is the Mayan Manteada, an age-old massage technique incorporating shawls; or sign up for one of the cenote's sacred ceremonies led by the house shaman.