Opening of a new hotel in Rome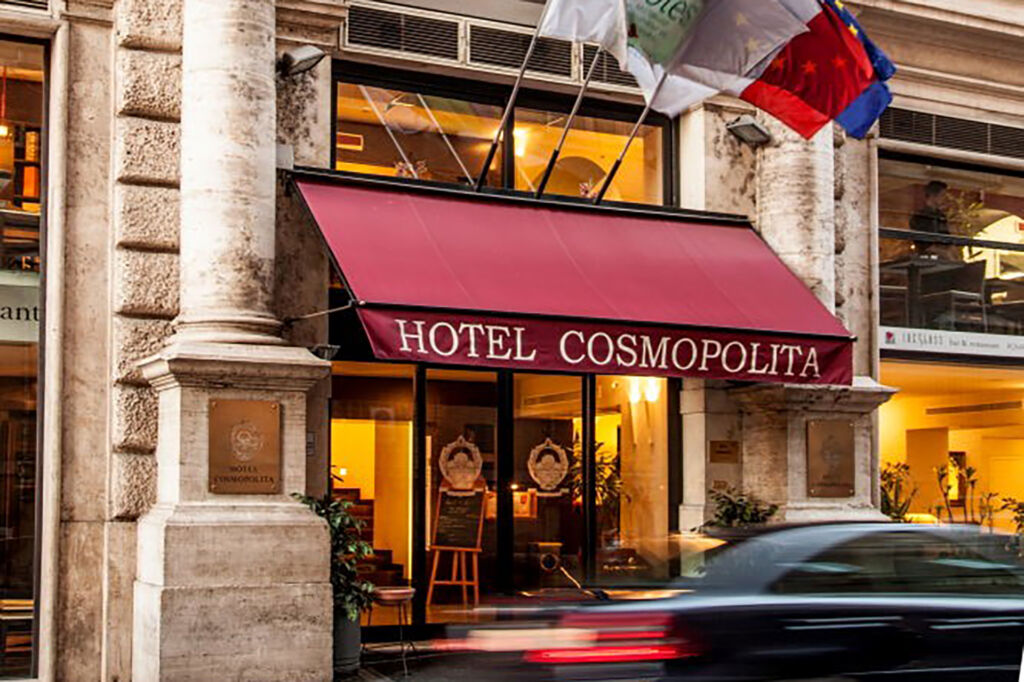 [ad_1]
Hilton announced the signing of a franchise agreement with G&W Invest Srl to open Cosmopolita Rome, Tapestry Collection by Hilton in the Italian capital. The new hotel will feature 76 stylish rooms and will be the first hotel in Italy under the newer European Hilton brand when it opens early next year.
Patrick Fitzgibbon, Senior Vice President, Development, Europe, Middle East & Africa, Hilton said: "In the coming years we need to open eight new hotels in Italy, significantly expanding our presence in key cities and resorts. Italy, like many of its European neighbors, has a large number of independent hotels that would benefit from the visibility of Hilton's 118 million Hilton Honors members, and as a result, we are seeing increasing interest in the Hilton Collection brands. We look forward to working with our partners at G&W Invest Srl to welcome guests to our first Tapestry Collection by Hilton in the heart of Rome.
Walter Pecoraro, owner and CEO of G&W Invest Srl, said: "The Cosmopolita Rome will be our second hotel in partnership with Hilton and the first in Rome. Having welcomed guests for over a century, we are proud to have owned and managed the hotel for the past 25 years. This hotel is the perfect location to open Rome's first Tapestry Collection by Hilton hotel, and we believe the time has come to strengthen our relationship with Hilton.
Once the renovations are complete, the Cosmopolita Rome will have 76 tastefully decorated rooms, designed to help guests immerse themselves in the architecture of Rome. With a newly refurbished gym and meeting space for small business meetings, this unique hotel will be the perfect place to explore Rome.
Located in central Rome, guests will be within a 10-minute walk of some of Rome's most popular sites, including the Pantheon, Trevi Fountain and the Colosseum. Rome's many renowned galleries, museums and landscaped parks make it the ideal destination for international guests looking to explore some of Europe's most famous attractions. At night, you can explore Rome's 54 Michelin-starred restaurants or visit the nearby bars and cocktail lounges.
The new hotel is the latest addition to the rapidly growing Tapestry Collection by Hilton in Europe. The continent's first Tapestry Collection hotel opened in Spain this year, with four more slated to open in France, UK and Portugal. Known for their vibrant and unique styles, each Tapestry Collection by Hilton hotel encourages guests to immerse themselves in the area, forging authentic connections to destinations while providing an upscale and comfortable hotel experience.
The Cosmopolita Rome, Tapestry Collection by Hilton will join the award-winning Hilton Honors loyalty program, allowing more than 118 million members who book directly with Hilton to earn points for hotel stays and experiences, as well as instant benefits , including contactless check-in with the selected room, Digital Key and Connected Room.
[ad_2]