! Murcia Today – Tourism bosses warn of sharp drop in bookings from Spanish foreign tourists as Covid rates soar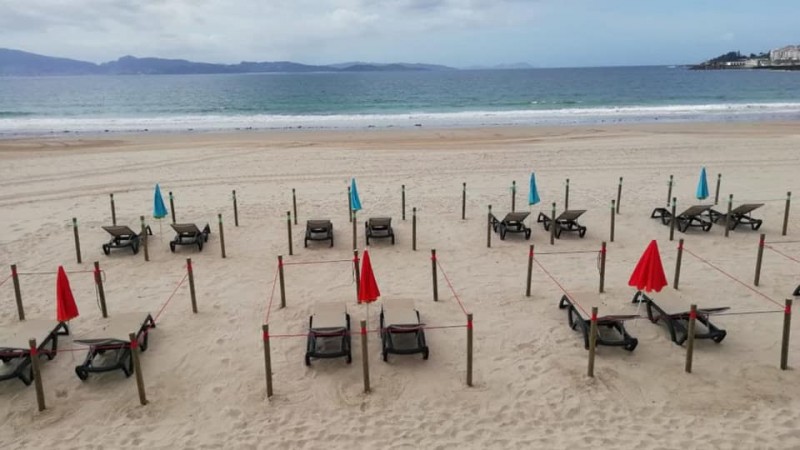 Tourism industry says sharp rise in new cases of Covid in Spain and fears over Delta variant are deterring potential tourists
Tourism Alliance Exceltur has reported a dramatic drop in the number of foreign tourists booking trips to Spain in recent weeks amid growing concerns over the spread of the Delta variant and the rise in the number of new cases of Covid.
Despite an increase in bookings in June, the tourism giant predicted that some € 600m will be lost throughout the summer season due to the new Covid strain, travelers from the UK, France and Germany being warned by their own governments not to travel to Spain.
Speaking at a press conference on Wednesday, Exceltur executive vice president José Luis Zoreda said bookings by foreign travelers "have slowed by 15% or 20% in recent weeks."
This "sudden halt" in bookings means tourism to Spain in the third quarter will generate € 583.7 million less than expected, 33.9% below pre-pandemic levels.
According to Sr Zoreda, the financial losses are caused by "the delay in the start of the arrival of British holidaymakers in Spain until the last decade of July" and the low participation in the holidays of French, Italian and German tourists "in sight. recent recommendations from their governments, advising against travel to Spain. "
After a disastrous spring which saw tourist activity in Spain fall to 69% less than in 2019, the end of the state of alarm saw an upsurge in bookings during the summer months, with 12 autonomous communities recording higher tourism revenues than in 2019, according to a BBVA research report released on Tuesday. National tourism spending also rose in early summer to exceed pre-crisis levels, with Cantabria, Andalusia and the Valencian Community leading the recovery, with Spanish domestic tourists taking advantage of the openness to the end of the state of emergency to take advantage of trips to the coast.
However, fears are growing in coastal regions of Spain about the large jump in new cases as the cumulative incidence rate increases; Catalonia now has a rate of 1,068 cases per 100,000 population; Andalusia reports 312; Murcia 190 and the region of Valencia 384 with the national average 469.
Some regions are already mobilizing to try to limit the spread of this fifth wave by putting in place new restrictions; Valencia announced new measures this week to impose the early closure of the hotel sector and the suppression of botellón drinking and in Andalusia is considering the possibility of closing beaches, parks and canceling events.
This morning, France also announced that it would tighten its own requirements for travelers from Spain entering France and reiterated its warning to French nationals not to travel to Spain and Portugal.