How Spain's Región de Murcia International Airport was born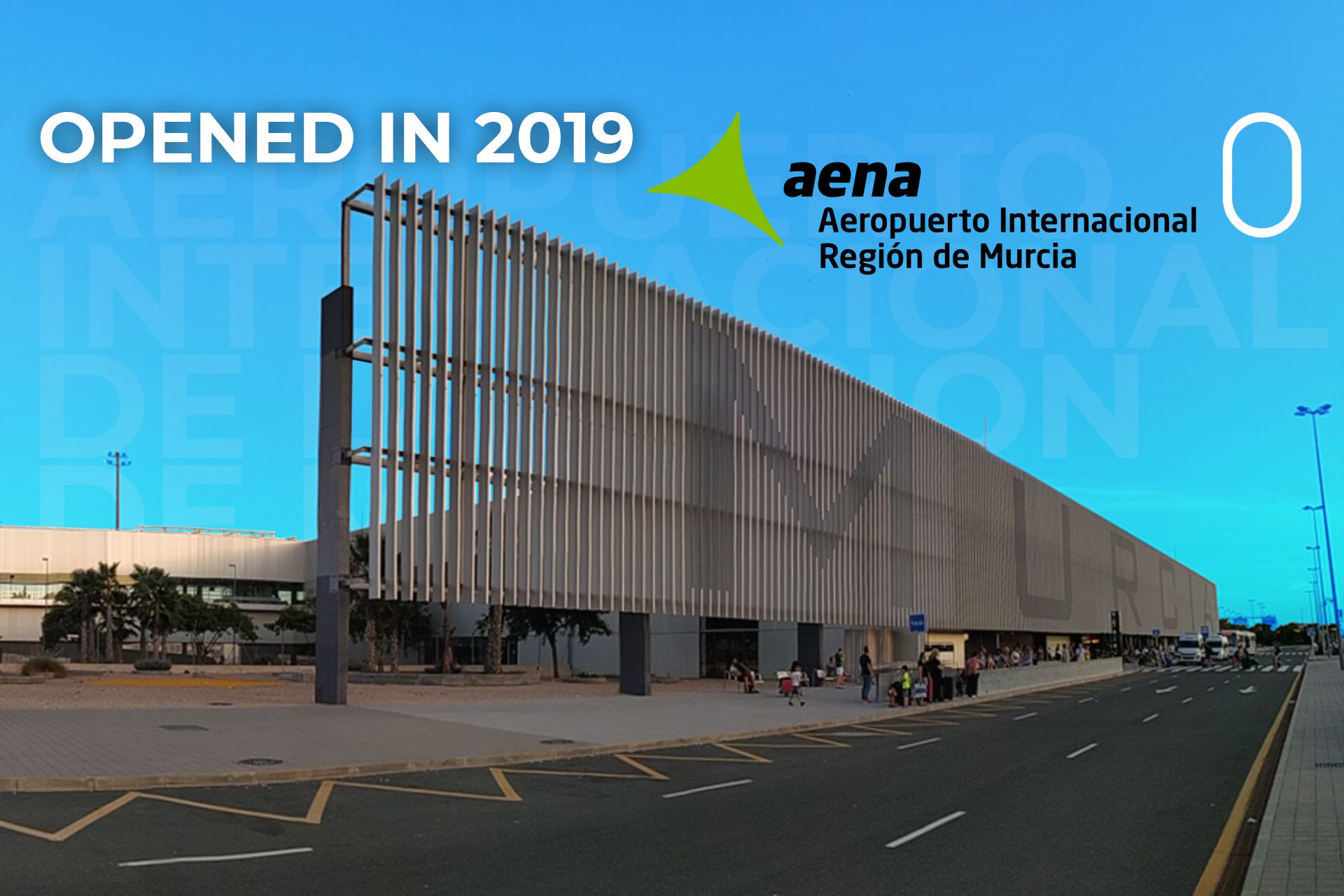 Although not as popular with tourists as the Costa del Sol and Costa Blanca, Murcia and its Costa Cálida (sweet coast) have seen a steady increase in visitor numbers. Largely unspoiled, with the exception of a narrow strip of land called "La Manga" between the Mar Menor and the Mediterranean Sea, Murcia has countless coves and sandy beaches ideal for various leisure activities.
With increased tourism in the region and Murcia-San Javier Airport (MJV), a joint civil/military airport with no land to expand in 2006, the Spanish government decided that a new airport was necessary. The Madrid real estate developer SACYR SA won the contract. After announcing that it would invest 500 million euros in the project,
RMU is located an hour's drive south of Alicante. Image: GCmaps
The construction encountered difficulties
Construction began in 2008. After running out of money, construction work on the new airport came to a halt in 2010. Following the 2008 crisis in which banks were badly hit in a massive crash on the Spanish real estate market, they hesitated to lend money to SACYR.
Not wanting to see the airport demolished, the regional government stepped in and loaned 200 million euros to SACYR.
King Felipe VI of Spain officially opened Murcia Airport on January 15, 2019. Photo: Getty Images.
Even though all the construction work was completed in 2012, the International Airport of the Region of Murcia (RMU) only opened its doors on January 15, 2019. After an official ceremony in the presence of the King of Spain (Felipe VI). The first flight to arrive at the airport was Ryanair flight FR1824 from East Midlands Airport.
Airlines companies
Since its opening Corvera Murcia Airport has been popular with low cost carriers Ryanair, easyJet, Jet2, Vueling, TUI, Volotea, Norwegian, Smartwings and Binter Canarias. With Alicante Airport (ALC) just an hour away, most flights to Murcia are only seasonal.
Location of Murcia Airport
The airport is located 25 km from the capital of the region, also called Murcia, and 22 km from the port city of Cartagena. It has direct access to both towns via the A-30 motorway and is connected to the seaside resorts by a regular bus service during the summer season. In 2009, as part of the government's plans to connect the whole country to high-speed rail, a rail link from the airport was proposed to Murcia, where it could be connected to a new AVE high-speed train towards Madrid. Like many future plans, the idea was scrapped as financially unviable.
Facilities at Murcia Airport
Unlike Madrid Airport, which has four runways, Barcelona, ​​which has three runways, and Alicante, which has two runways, Murcia Airport has only one. RMU's runway is 9,842 feet long and 147 feet wide. Murcia Airport has a 398,264 square foot terminal that can handle three million passengers a year. The terminal can also be expanded to accommodate five million passengers if required.
The first plane to arrive at the new airport was a Ryanair flight from the East Midlands. Photo: Ryanair
Currently, the airport has nine boarding gates, six of which are for flights from the Schengen zone. There are 25 check-in counters and four baggage claim carousels. The airport has a duty free shop, two WH Smith newsagents landside and airside, a Costa Coffee and a Subway sandwich shop.
Have you ever flown from RMU? If so, let us know what you think of the airport in the comments.