6 hottest destinations in Spain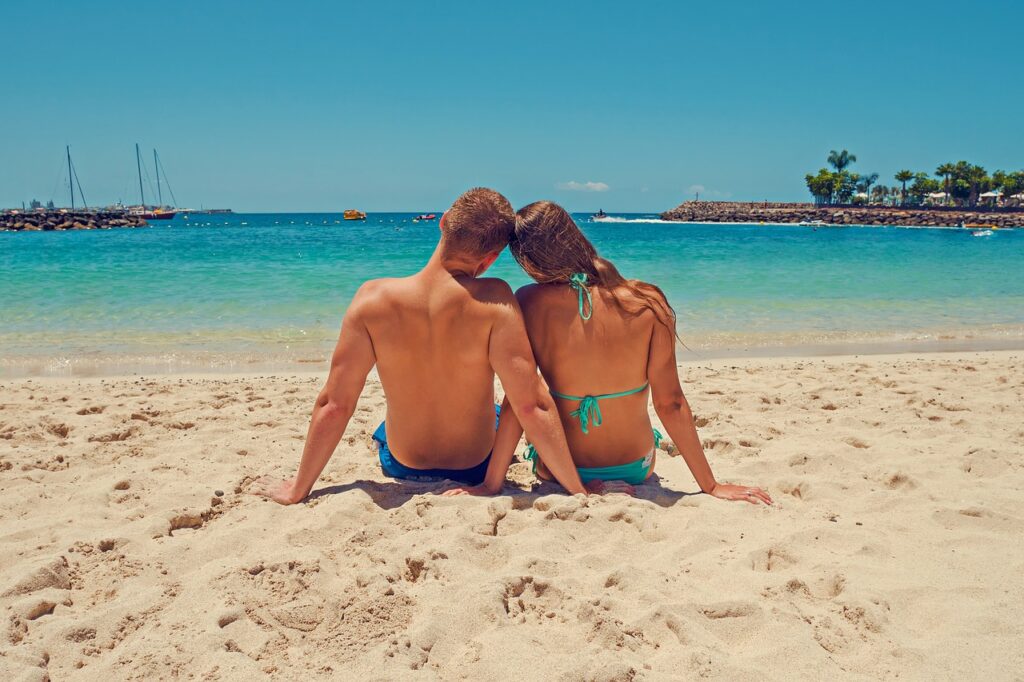 If there is one thing that characterizes Spain, it is its wonderful Mediterranean climate, which offers hot summers and cold winters. And depending on the location, you can find extreme temperatures or always warm and pleasant.
So there is something for everyone, which is great, because many, for example, are fascinated by winter, while others fear the cold.
Each season has its positive and negative aspects, the important thing is to learn to take advantage of it. In the case of the winter season, it offers some fabulous benefits associated with low travel prices, making it a great time to have new experiences in other latitudes without the annoying crowds.
That said, in this article, we'll talk about the hottest destinations in Spain that you can go to in the winter to enjoy the heat.
What are the hottest destinations in Spain?
1. The Canary Islands, a great place to visit in winter
If you are looking to enjoy the sun, the beach and all its goodness, Spain has the perfect environment in its spectacular Canary Islands, especially those closest to the African continent.
The Canary Islands archipelago offers travelers a pleasant and truly privileged climate at any time of the year. Which not only makes it one of the hottest destinations in Spain, but also the perfect destination for those who want to escape the cold and enjoy slightly cooler days in the sun.
During the winter, the Canary Islands represent great advantages as a tourist destination, as the number of tourists drops considerably and you can enjoy each environment that it offers in a much more relaxed and pleasant way.
It should be noted that the Canary Islands offer high quality tourist services with excellent accommodation options such as the Lopesan group hotels in Gran Canaria and Fuerteventura.
The best thing is that there are wonderful and diverse options to choose from, such as Gran Canaria, Tenerife, Lanzarote, La Gomera, Fuerteventura, La Graciosa, El Hierro or La Palma, all full of beautiful scenery, great service, delicious food, various entertainment options, water sports, among others.
In addition to the coveted combination of sun and beach, there is also a wealth of landscapes, health and wellness tourism, in which they specialize, and gastronomy. In addition, its geography solves the eternal dilemma between sea and mountain, because here coast and nature coexist in perfect harmony.
2. Andalusia and its excellent atmosphere
Thanks to its location and proximity to the Mediterranean Sea, this autonomous community of Spain enjoys exceptional weather conditions in winter, with a cool atmosphere, as well as low rainfall and gentle winds.
Places like Almeria, Huelva and Malaga, all in Andalusia, are known to have the best climates at all times of the year, as well as Gran Canaria, Palma de Mallorca, Vigo, among others.
Almeria, for example, offers a warm winter during the day, while at night the temperatures drop considerably.
Malaga stands out as an ideal destination to visit in winter, with an average temperature of 20 ° C which allows you to enjoy various activities in an environment surrounded by beaches and exceptional restaurants.
While Huelva is another such destination with its attractive temperatures that allow it to offer warm winters on the Costa del Sol.
3. Barcelona, ​​take the opportunity to discover it in winter in peace.
This impressive city is very attractive during the winter, with cool and pleasant temperatures which allow you to enjoy sightseeing, walks and sightseeing in a very comfortable way.
Moreover, being able to enjoy all that Barcelona has to offer without the annoying crowds typical of the high season makes it not only one of the hottest destinations in Spain, but also one of the best options for places to visit. visit in winter.
4. Ceuta
Its winter is cool, but still warm and represents an excellent Spanish destination to escape the cold of winter.
You cannot miss its royal walls, as well as its navigable moat, and it is a fabulous experience to take a boat ride around this wonderful place.
5. Vigo, Galicia
Although it may sound incredible, this city is one of the hottest destinations in Spain and is a great place to spend the winter.
This is due to its geographical location between the mountains and the sea, which allows it to have a microclimate that regulates winter temperatures.
6. Alicante
This last destination in this article represents a great option for the sea and the sun in Spain, where it is very common to practice water sports such as scuba diving, surfing, windsurfing, etc.
You can also enjoy pleasant days at the beach and walks in the surroundings, contemplating the beauty of the landscapes.